The Blue Ridge Blogger – April 5
Membership
New Members
Welcome to new member, Rod Razvan. Rod lives in Blacksburg, VA and is driving a new Volcano Grey Metallic Macan. Rod, we look forward to meeting you at an upcoming Cars & Coffee or other activity.
Member Stories
Blue Ridge Region member George Gorman has published the 3rd book in his series "The Lake Trilogy". "Misty Mornings of May" has just been released. Is that yellow 914 in this book?
Text From Amazon: Like the first two books in the trilogy – DOG DAYS OF AUGUST and THE BONES OF NOVEMBER – MISTY MORNINGS OF MAY is lighthearted, irreverent and sometimes heartwarming. What began with finding a dead deer in a sleepy south-central Virginia lake has morphed into an international incident and a world of mystery and suspense. Link to Amazon
Activities
2nd Annual Gary Bell Rally – April 10 Must Register
Join the Blue Ridge Region PCA for our 2nd Annual Gary Bell Rally!

The Blue Ridge Region PCA has prepared a rally for April 10, 2021! The course is approx. 105 miles with an estimated drive time of about 2 1/2 hours +/-. This event will include a midpoint break stop. Awards will be given to the top three finishers based on driving time based on posted speed limits and score on questions.
Advance registration is required! Sign up at Registration
All cars are to arrive at the Montvale Public Library – Montale, VA by 9:00 AM with the first car off at 9:30 AM. Expect cars to be release every 1-3 minutes. The rally will end at Devils Backbone Brewery Lexington, VA
Each car must have at least two individuals. The first is, of course, the driver. The second is the navigator and is responsible for following and communicating the instructions, recording items per the instructions, and being an extra set of eyes ensuring safety. This event will take place on public roads, at posted speed limits, and in a safe manner.
Compliance with Commonwealth of Virginia Covid restrictions and Driving Laws is required by all participants. Also, everyone attending must complete the PCA Liability and Communicable Disease waivers. Cars and Coffee April 24 Martin's German Cars No Registration Required
Martins German Service is hosting a CarsnCoffee on April 24
Keith has extended a Special Invitation to the Blue Ridge Region.
The event start time is 0900 hrs. But we are advised to arrive at 0800 hrs to enjoy exclusive P car placement.
Very nice of Keith.
This should indeed be a great time to peruse some exquisite iron!
Again— This is not a sit down chat over biscuits n gravy— It's bring your car, bring your coffee period!
The Annual Vinton Dogwood Festival Car Show April 24 Registration Required
In the past we have generally had 2 or 3 cars in this…. and was a good opportunity for Street Survival recruitment….
The Annual Vinton Dogwood Festival Car Show
Saturday, April 24, 2021.
Show hours 10:00 AM to 4:00 PM
Hosted by Roanoke Valley Region AACA
Ron Vanderpool
540 309-6945
BBR Cars and Coffee
Unfortunately, still no Cars and Coffee this month. Many of us have gotten our Covid shots. So, it won't be long before we are able to get together again. Keep an eye out for the next Cars and Coffee.
NOTE Keith Martin at Martin's German Cars having a C&C at Martin's on April 19. See above!!
– – – – -BRR Board of Directors Meeting April 14 Please email
Board MeetingYou are invited to our quarterly Board of Directors Meeting coming up on April 14, 2021 from 5:30PM to 6:30PM. Because of the Covid-19 virus, this meeting will be held as a Zoom Meeting. If you want to participate, email Reid Kuder at president@brr-pca.org.
ALL MEMBERS NEW AND OLD ARE WELCOME!
BRR Monthly Social Meetings Not Scheduled
Social MeetingDue to the Covid virus, we are temporarily curtailing our monthly Social Meetings. We will advise you when and where they will resume.
HPDC April 30-May 2 Must Register by April 24
Upcoming is an excellent event for those new to track events. Our friends at First Settler's Region PCA are having a 3 day HPDE for all skill levels at VIR April 30 to May 2. A chance to let your thoroughbred run!
PCA – First Settlers
Friday, Apr 30 — Sunday, May 2, 2021Virginia International Raceway, Alton, VA
Registration ends in a month at April 24, 2021 10:59 PM EDT
Registration Fees:
Drivers: $595
Instructors with one student: $295
Are you new to DE and on the fence about whether Driver's Education is for you?
Sign up for their DE INTRO! For a $ 75 fee, they will get you out on the track in your car with an instructor for a single at-speed session mid-day on Saturday. Standard DE safety requirements apply, so you'll need a Snell SA 2020 or SA 2015 rated helmet . FSR has just a few loaners available, so please email the registrar before you sign up if you'd like to borrow one. You will also need to have your car pre-inspected by a shop prior to coming to the track.
If you are interested, please email the DE Registrar and they will steer you in the right direction.
Swap Meet May 1 Registration not required unless you are a seller.
Link to Swap Meet
=======================================
Werks Reunion May 22 Must Register
Schedule
| | |
| --- | --- |
| 7:00 AM | Event Check-in Opens |
| 7:00 – 9:00 AM | Registered Judged Cars placed on judging field |
| All Day | Porsche Corral open for registered cars |
| 7:00 – 10:00 AM | Coffee and breakfast items available for purchase |
| 9:30 – 12:00 PM | Judging |
| 10:00 – 4:00 PM | Bars stocked with variety of beers & wine for purchase* |
| 11:30 – 1:00 PM | Lunch available for purchase |
| 2:00 – 3:00 PM | Awards Ceremony |
*please note that food and drinks will only be allowed in designated seated areas. Masks are required throughout the event as per PCA Event Participant Guidelines.
4477 Buccaneer Trail
Amelia Island, FL 32034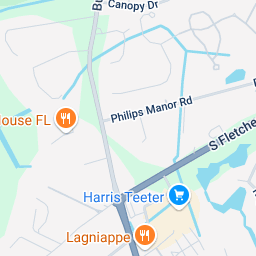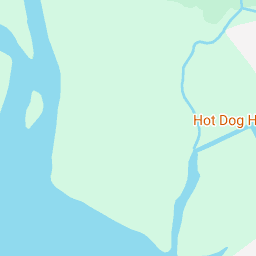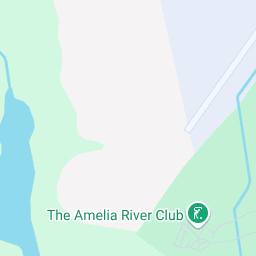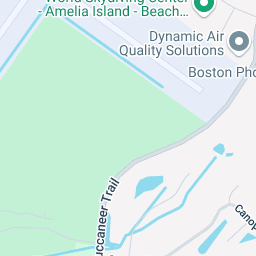 MapSatellite
Map data ©2021200 m Terms of UseReport a map error
---
Registration will open on Wednesday March 24, 2021 12:00 PM (EDT).
Porsche owners interested in displaying their vehicles must register in one of two categories:
Porsche Corral — Display your cherished Porsche proudly alongside others in its model type. Corral participants are not considered in judged competition.
Porsche Judged Field — Compete against other owners to take home a Werks Reunion Award. Register early as this category sells out fast!
**please note that there is no spectator parking and all Porsche owners wishing to attend must register and park in the Porsche Corral.
The link for registration will be available here on Motorsportreg.com. Registration for this event is fully refundable. Pelican Parts Virtual Car Show – Starts March 15
You asked for it and we're happy to bring it back! With the current climate still postponing or cancelling most large events we all have been looking forward to,
we have brought back our Virtual Car Show that you can enter from the comfort of your own home!
The 2021 Pelican Parts Virtual Car Show is live and open to submissions!
With Spring right around the corner and Winter projects being close to finished we would love to see what you have been working on or have you showcase Show Car after a long Winter.
This years Virtual Car Show is looking to be bigger and better with even more fun categories and even more great vendors on board!
Timing:
• Submissions Open: March 15, 2021 – April 5, 2021
• Judging: April 6, 2021 – April 13, 2021
• Public Vote: April 14, 2021 – April 28, 2021
• Winners Announcement: Week of May 3rd 2021
Porsche
Your Next Porsche
Racing
Mercedes sees shades of its 2018 Formula 1 battle with Ferrari in its new 2021 fight with Red Bull, but fears this threat will be greater and go the distance.
Despite winning the season-opening grand prix in Bahrain, the first time world champion Lewis Hamilton has won the first race since 2015, Mercedes is as much of an underdog as it's ever been in the V6 turbo-hybrid era.
Why Mercedes fears Red Bull
And Of Course
A Porsche Gone Bad

First



Second