The Blue Ridge Blogger – March 29
Membership
No new members this week.
Upcoming Activities
2nd Annual Gary Bell Rally – April 10 Must Register
Join the Blue Ridge Region PCA for our 2nd Annual Gary Bell Rally!

The Blue Ridge Region PCA has prepared a rally for April 10, 2021! The course is approx. 105 miles with an estimated drive time of about 2 1/2 hours +/-. This event will include a midpoint break stop. Awards will be given to the top three finishers based on driving time based on posted speed limits and score on questions.
Advance registration is required! Sign up at Registration
All cars are to arrive at the Montvale Public Library – Montale, VA by 9:00 AM with the first car off at 9:30 AM. Expect cars to be release every 1-3 minutes. The rally will end at Devils Backbone Brewery Lexington, VA
Each car must have at least two individuals. The first is, of course, the driver. The second is the navigator and is responsible for following and communicating the instructions, recording items per the instructions, and being an extra set of eyes ensuring safety. This event will take place on public roads, at posted speed limits, and in a safe manner.
Compliance with Commonwealth of Virginia Covid restrictions and Driving Laws is required by all participants. Also, everyone attending must complete the PCA Liability and Communicable Disease waivers.
Cars and Coffee April 24 No Registration Required
Martins German Service is hosting a CarsnCoffee on April 24
Keith has extended a Special Invitation to the Blue Ridge Region.
The event start time is 0900 hrs. But we are advised to arrive at 0800 hrs to enjoy exclusive P car placement.
Very nice of Keith.
This should indeed be a great time to peruse some exquisite iron!
Again— This is not a sit down chat over biscuits n gravy— It's bring your car, bring your coffee period!
HPDC April 30-May 2 Must Register by April 24
Upcoming is an excellent event for those new to track events. Our friends at First Settler's Region PCA are having a 3 day HPDE for all skill levels at VIR April 30 to May 2. A chance to let your thoroughbred run!
PCA – First Settlers
Friday, Apr 30 — Sunday, May 2, 2021Virginia International Raceway, Alton, VA
Registration ends in a month at April 24, 2021 10:59 PM EDT
Registration Fees:
Drivers: $595
Instructors with one student: $295
Are you new to DE and on the fence about whether Driver's Education is for you?
Sign up for their DE INTRO! For a $ 75 fee, they will get you out on the track in your car with an instructor for a single at-speed session mid-day on Saturday. Standard DE safety requirements apply, so you'll need a Snell SA 2020 or SA 2015 rated helmet . FSR has just a few loaners available, so please email the registrar before you sign up if you'd like to borrow one. You will also need to have your car pre-inspected by a shop prior to coming to the track.
If you are interested, please email the DE Registrar and they will steer you in the right direction.
=========================Swap Meet May 1
Link to Swap Meet
=======================================
Werks Reunion May 22 Must Register
Schedule
| | |
| --- | --- |
| 7:00 AM | Event Check-in Opens |
| 7:00 – 9:00 AM | Registered Judged Cars placed on judging field |
| All Day | Porsche Corral open for registered cars |
| 7:00 – 10:00 AM | Coffee and breakfast items available for purchase |
| 9:30 – 12:00 PM | Judging |
| 10:00 – 4:00 PM | Bars stocked with variety of beers & wine for purchase* |
| 11:30 – 1:00 PM | Lunch available for purchase |
| 2:00 – 3:00 PM | Awards Ceremony |
*please note that food and drinks will only be allowed in designated seated areas. Masks are required throughout the event as per PCA Event Participant Guidelines.
4477 Buccaneer Trail
Amelia Island, FL 32034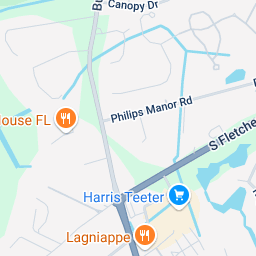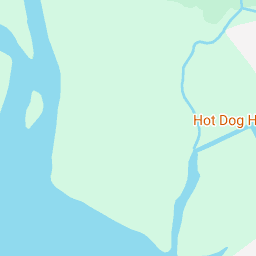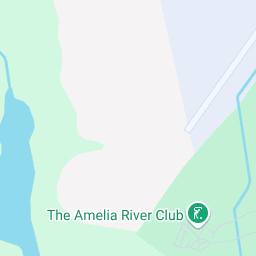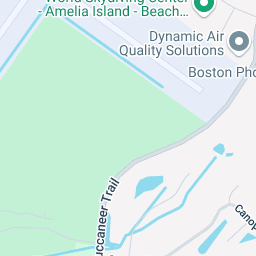 MapSatellite
Map data ©2021200 m Terms of UseReport a map error
---
Registration will open on Wednesday March 24, 2021 12:00 PM (EDT).
Porsche owners interested in displaying their vehicles must register in one of two categories:
Porsche Corral — Display your cherished Porsche proudly alongside others in its model type. Corral participants are not considered in judged competition.
Porsche Judged Field — Compete against other owners to take home a Werks Reunion Award. Register early as this category sells out fast!
**please note that there is no spectator parking and all Porsche owners wishing to attend must register and park in the Porsche Corral.
The link for registration will be available here on Motorsportreg.com. Registration for this event is fully refundable.
Virtual Car Show – Starts March 15
You asked for it and we're happy to bring it back! With the current climate still postponing or cancelling most large events we all have been looking forward to,
we have brought back our Virtual Car Show that you can enter from the comfort of your own home!
The 2021 Pelican Parts Virtual Car Show is live and open to submissions!
With Spring right around the corner and Winter projects being close to finished we would love to see what you have been working on or have you showcase Show Car after a long Winter.
This years Virtual Car Show is looking to be bigger and better with even more fun categories and even more great vendors on board!
Timing:
• Submissions Open: March 15, 2021 – April 5, 2021
• Judging: April 6, 2021 – April 13, 2021
• Public Vote: April 14, 2021 – April 28, 2021
• Winners Announcement: Week of May 3rd 2021
Pelican Parts Virtual Car Show
BRR Cars and Coffee Not Scheduled
BBR Cars and Coffee
Unfortunately, still no Cars and Coffee this month. Many of us have gotten our Covid shots. So, it won't be long before we are able to get together again. Keep an eye out for the next Cars and Coffee.
NOTE Keith is having a C&C at Martin's on April 19. See above!!
– – – – -BRR Board of Directors Meeting April 14 Please email
Board MeetingYou are invited to our quarterly Board of Directors Meeting coming up on April 14, 2021 from 5:30PM to 6:30PM. Because of the Covid-19 virus, this meeting will be held as a Zoom Meeting. If you want to participate, email Reid Kuder at president@brr-pca.org.
ALL MEMBERS NEW AND OLD ARE WELCOME!
BRR Monthly Social Meetings Not Scheduled
Social MeetingDue to the Covid virus, we are temporarily curtailing our monthly Social Meetings. We will advise you when and where they will resume.
Porsche
Your Next Porsche
And if you are on a bit of a budget
We have this little low mileage beauty for you with only 75,000 miles for a mere $23,500!
And One More
A few years ago Erik Lind decided he needed to have a vintage, air-cooled 911 in his life. He also decided that whichever example he ended up with would have to be in one of those weird but wonderful colors that populate the Porsche color palette. "I really wanted one of the odd colors—Green, Aubergine, etc.," he says. Read more….Captain
Racing
Formula 1 Yesterday – Hope you recorded it!
The numbers tell the story pretty well in the second of Formula 1's new-style one-hour practice sessions, the one held at dusk on the cooling Bahrain track, just as it will be in qualifying and the race.
The competitive pattern is quite similar to that seen in testing two weeks ago, with Red Bull out front, albeit not by as much. Red Bull
Story
The second race was for the 1946-1955 cars, a wonderful group of the post war cars which were very fast and not very safe. Most of these cars could top 150 MPH but had no roll bar protection. Unfortunately, this set the stage for a very serious accident. A 1951 Jaguar C Type, a special racing model of the XK120, was driving down the Mulsanne Straight at well over 100MPH when he swerved to avoid a hood that had flown off a car. He went off the course and turned over, slid thru the wooden barriers at the first chicane and burst into flames. The driver was pulled out, but was seriously injured and was med-evac'd to the hospital. Obviously, this put a damper on things as well as a two hour delay. So, the first round of races went well into the night and our next stint, scheduled for midnight was postponed until after 2AM. We lay around the paddock, sleeping some, waiting for our turn. They announced that the night sessions would be shortened from 45 minutes to 30 minutes, a good thing since we had limited lights, a bad thing if you wanted a chance to drive.
It made sense to just go with two drivers for this session, so Scott and Charles prepared to go out. Two AM came around and Scott took it out. What a sight. The cars thundering down the grandstand straight. Lights piercing the darkness. Scott was turning laps in the 8 ½ minute range. After four fast laps, in he came and Charles climbed into the car. Out he drove. He finished two more laps just getting out before the pits were closed. We made up one lap from the first session finishing this session up with the leaders. The car ran beautifully and the lights were bright at the end. We prep'd the car for the morning, grabbed our stuff and at 3AM headed back to the hotel for a few hours sleep. I thought as I fell asleep that I would have to re-title this story, "One lap at Le Mans (Practice)". But even if I never got to drive during the race, this already was the experience of a lifetime.
Charles knocked on the door at 6AM. We wanted to be there at 7AM to make sure every thing was OK in time for an 8AM session. Needless to say, I was not too coherent. Margaret asked what was happening. I had no answer. I jumped in the shower and stumbled around. She asked again. Finally I could think. We were all going and leaving at 6:30. Amazingly, everyone made it into our three rental cars and off we speed. Fifteen minutes later we were at the track. The French had arranged for soldiers to ferry us around from the parking area in old wwII jeeps and trucks. We flagged one down and jumped in for a five minute ride over to the paddock.
When we arrived at the car, there was a white sheet of paper sitting on the seat. Announcement Number 3 from the Race Committee. All cars must have their registration paper to present to the starter prior to the start of the last race. Where were our papers? Back in the room. Charles and Karl raced back to the room while Scott and I got ready for the session. Just as Scott was headed out to the starting position, Charles came racing back with the paperwork. Talk about last minute. This woke us all up!
The third race started. I told Charles that I would take one lap and come back in. He could finish the race. Scott got a great start and raced around for three laps. I stood by the pit watching him going around. He was turning some great times. Then in he came. I was ready, helmet on. He stopped in and we changed places. This time I knew where first gear was. Charles told me to take my time and enjoy the ride.
Off I went. Out the pits, onto the grandstand straight, around the corner and up under the Dunlop Bridge. There were people everywhere waving and cheering. Down thru the Esses, thru Tertre Rouge onto the Mulsanne Straight. Down I went. I saw a Frazer Nash SuperSport ahead, then another Bugatti and passed them before the first chicane. Round I went and onto the second straight. I slid neatly around the second chicane and drove down to the Mulsanne Corner. There were thousands around the fences, all waving, flags flying, corner workers in place. I passed another Bugatti, then was passed by one of the Aston Martin's and the Delehaye. Off now into the Indianapolis Corner. The big left hander then onto the Arnage Corner. Now a fast section and onto the Porsche Corners. I had to pay attention now. I had never gone off into the pits. They were here somewhere just before the Ford Corners. Charles said they were hard to find. There they were. Now in I went, slowly now and down to our pit spot. I pulled up to the slot, remembering what Scott said. "Easy on these brakes." Out I jumped and in jumped Charles. And off he went.
My lap at Le Mans was over. So quick. But I will never forget a second of it. I drove at Le Mans. Maybe it was only one lap. Maybe it was slow. But I did it. I have followed Le Mans since I first discovered sports cars at age 16. Now I have experienced it.
Charles went on to finish the race. We all got together and took some pictures then went over to the drivers club for a sip of champagne and some lunch. Scott and his wife Kitty took off for Paris and an early flight home. We watched the other races and then, now a little punchy, all went out for dinner. We got very drunk, told lots of stories, and vowed to meet at the Historic Races in Pittsburgh next summer. The next day, we took the train back to Paris and caught our flight home.
On the web site, www.lemansclassic.com, we got the race results. We were 45th out of 66 in our group. Our team (the six cars) managed a 12th overall finish and 9th using the index of performance.
The next race is in two years. So, put it on your calendar. Believe me, just the opportunity to be there, to roam the paddocks, to chat with the drivers and owners, you will experience a piece of racing history. I would go again, even if I was not driving.
Now, if you ever need a driver…….
A special thanks to Scott Ebert for his generous offer to allow me to drive his beautiful Bugatti and to his equally beautiful wife Kitty. Likewise, thanks to Charles and Jackie Ebert and of course to my friend Karl Ebert who set this up and his wife, Patricia, our translator. Margaret and I were treated like family. We are proud members of Team Ebert!
Porsche Gone Bad
First
A man in his 40's bought a new Porsche boxster convertible and was out for a nice evening drive. The top was down, the breeze was blowing through what was left of his hair, and he decided to open her up. As the needle jumped up to 90 mph, he suddenly saw flashing red and blue lights behind him. "There's no way they can catch a Porsche," he thought to himself and opened her up further. The needle hit 100, 120…. then the reality of the situation hit him. "What the hell am I doing?" he thought and pulled over. The cop came up to him, took his license without a word, and examined it and the car. "It's been a long day, this is the end of my shift, and it's Friday the 13th. I don't feel like more paperwork, so if you can give me an excuse for your driving that I haven't heard before, you can go." The guy thinks for a second and says, "Last week my wife ran off with a cop. I was afraid you were trying to give her back." "Have a nice weekend," said the officer
Last