The Blue Ridge Blogger
New Members
A new member has joined our region.
Todd Barker has transferred from the Carolinas Region. Todd lives in Snowshoe, WV and drives a black 2008 Cayman S. Welcome Todd!
Upcoming ActivitiesUpcoming is an excellent event for those new to track events. Our friends at First Settler's Region PCA are having a 3 day HPDE for all skill levels at VIR April 30 to May 2. A chance to let your thoroughbred run!
PCA – First Settlers
Friday, Apr 30 — Sunday, May 2, 2021Virginia International Raceway, Alton, VA
Registration ends in a month at April 24, 2021 10:59 PM EDT
Registration Fees:
Drivers: $595
Instructors with one student: $295
Are you new to DE and on the fence about whether Driver's Education is for you?
Sign up for their DE INTRO! For a $ 75 fee, they will get you out on the track in your car with an instructor for a single at-speed session mid-day on Saturday. Standard DE safety requirements apply, so you'll need a Snell SA 2020 or SA 2015 rated helmet . FSR has just a few loaners available, so please email the registrar before you sign up if you'd like to borrow one. You will also need to have your car pre-inspected by a shop prior to coming to the track.
If you are interested, please email the DE Registrar and they will steer you in the right direction.
Swap Meet
Werks Reunion
Schedule
| | |
| --- | --- |
| 7:00 AM | Event Check-in Opens |
| 7:00 – 9:00 AM | Registered Judged Cars placed on judging field |
| All Day | Porsche Corral open for registered cars |
| 7:00 – 10:00 AM | Coffee and breakfast items available for purchase |
| 9:30 – 12:00 PM | Judging |
| 10:00 – 4:00 PM | Bars stocked with variety of beers & wine for purchase* |
| 11:30 – 1:00 PM | Lunch available for purchase |
| 2:00 – 3:00 PM | Awards Ceremony |
*please note that food and drinks will only be allowed in designated seated areas. Masks are required throughout the event as per PCA Event Participant Guidelines.
4477 Buccaneer Trail
Amelia Island, FL 32034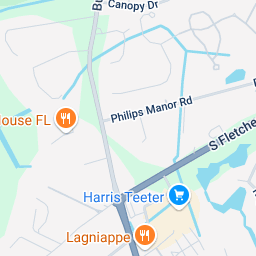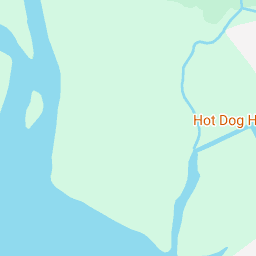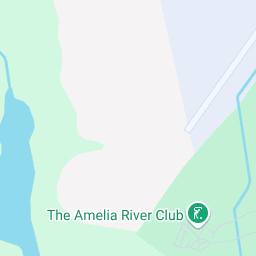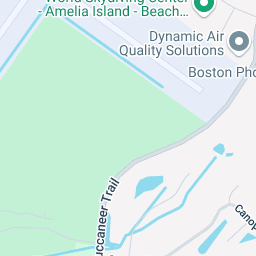 MapSatellite
Map data ©2021200 m Terms of UseReport a map error
---
Registration for Werks Reunion Amelia Island
Registration will open on Wednesday March 24, 2021 12:00 PM (EDT).
Porsche owners interested in displaying their vehicles must register in one of two categories:
Porsche Corral — Display your cherished Porsche proudly alongside others in its model type. Corral participants are not considered in judged competition.
Porsche Judged Field — Compete against other owners to take home a Werks Reunion Award. Register early as this category sells out fast!
**please note that there is no spectator parking and all Porsche owners wishing to attend must register and park in the Porsche Corral.
The link for registration will be available here on Motorsportreg.com. Registration for this event is fully refundable.
Cars and Coffee
Unfortunately, still no Cars and Coffee this month. Many of us have gotten our Covid shots. So, it won't be long before we are able to get together again. Keep an eye out for the next Cars and Coffee.
– – – – –
Board Meeting
You are invited to our quarterly Board of Directors Meeting coming up on April 14, 2021 from 5:30PM to 6:30PM. Because of the Covid-19 virus, this meeting will be held as a Zoom Meeting. If you want to participate, email Reid Kuder at president@brr-pca.org.
ALL MEMBERS NEW AND OLD ARE WELCOME!
Social Meeting
Due to the Covid virus, we are temporarily curtailing our monthly Social Meetings. We will advise you when and where they will resume.
Poker Run
Just a reminder that the Virginia Museum of Transportation is running their Poker Run on March 20, 2021.
What's Happening with Porsche
Could this your next Porsche?
Tuscan 4S
The Taycan 4s keeps the same body style as the other Taycans. It features a pair of electric motors that enable all-wheel drive. The car gets a two-speed transmission at the rear axle and a single-speed at the front. There will be two levels of the car. The base-level will get a 79.2-kilowatt-hour battery. That battery combined with the motors makes 429 hp and 472 lb-ft of torque. Use the overboost function and you get 522.
The Performance Battery Plus version of the car features a 93.4-kilowatt-hour battery. This battery with the motors makes the car good for 482 hp and 479 lb-ft of torque. Again, you can use the overboost function and get an even stronger 563 hp out of the car.
The 0-60 mph for both versions of the car is 3.8 seconds. The top speed for the cars will be 155 mph, according to Porsche. In terms of range, the company hasn't yet released the numbers for the vehicle. These numbers should come out before the car goes on sale.
In addition to all the electrified juicy details above, the Taycan 4S also gets the Porsche 4D adaptive chassis, three-chamber air suspension, steel brake rotors, and some red calipers.
Of course your next Porsche need not be a new one. If you cannot shell out the $100K or so for the Taycan, perhaps this beauty will suffice.
Racing
Twelve Hours of Sebring On Schedule for 2021
The Mobil 1 Twelve Hours of Sebring Presented by Advance Auto Parts will run as scheduled on March 20, 2021. The 69th Annual 12-Hour Classic is scheduled to take the green flag at 10:30 a.m. that day with the best sports car drivers and teams in the world attempting to add a coveted Sebring title to their resumes.
The FIA World Endurance Championship (WEC) announced Friday its decision to host its 2021 opening round in Europe given the global pandemic. However, all IMSA series – including the premier WeatherTech SportsCar Championship, the Michelin Pilot Challenge and the Porsche Carrera Cup North America – remain on the Sebring schedule. A full track schedule will be released soon, and spectator gates will open on Wednesday, March 17.
The 2021 Mobil 1 Twelve Hours of Sebring Presented by Advance Auto Parts will be ExxonMobil's 27th year as the primary sponsor of the 12-Hour classis, and it will be Mobil 1's 20th anniversary as title sponsor.
With the race moving back to its traditional March date, Sebring International Raceway is set to stage its second Mobil 1 Twelve Hours of Sebring race in the span of four months. In November, after many years of trying, Mazda captured its first Sebring title with drivers Jonathon Bomarito, Harry Tincknell and Indianapolis 500 champion Ryan Hunter-Reay combining for the win. For the first time ever, an IMSA championship battle also was settled at Sebring with Ricky Taylor and Helio Castroneves taking top honors. It was the second championship for Taylor (2017), and almost amazingly, the first in any racing series for 25-year veteran and three-time Indianapolis 500 winner Castroneves.
A field of nearly 50 cars in five classes is expected for the Mobil 1 Twelve Hours of Sebring in March, and large fields are also expected for the Alan Jay Automotive Network 120 IMSA Michelin Pilot Challenge race, and the Porsche Carrera Cup North America, which will run two races at Sebring. Sebring fans will have the opportunity to be the first to witness the North American debut of Porsche's globally recognized premier single-make series.
Newsletter
We have a new edition of Blau Rain produced by our hard working webmaster, Dave Hogan.Click Here to see it!
Facebook
Don't forget our BRR Facebook page.
BRR-PCA Facebook
YouTube
There are many interesting things going on out there. Our PCA has a YouTube channel called Tech Tactics. They put on periodic live clinics on topics of interest. And they record them so you do not have to be live to enjoy them. Take a look. Porsche Tech Tactics
March – Tech Tactics Live
April – PCA online store
May – PCA.org news section
June – PCA.org activities section
July – Treffen program
Aug – Test Tactics
Sept – Parade
Oct – The Mart
Nov – PCA GarageStory
For those who have not been following my trip to the Le Mans Classic, let me give you a quick summary.
Back in 2004, a friend offered me the opportunity to drive at the Le Mans race track in France, home of the 24 hour race. This event is for historic cars ranging from as early as 1910 thru 1974. Cars had to have run the race or be identical to those who had. This race takes place every 2 years on the Le Mans course. This year, we had over 350 cars participating. I was lucky enough to have been offered a ride in a 1930 Type 40 Bugatti roadster.
As an experienced DE driver and instructor, I still had to gain an international license with FIA. To be eligible, I chose the route of PCA Club Racing, gaining my rookie status last year and leveraging that and my experience in DE to get a FIA license for historic car racing. Approval from my wife took a commitment to a side trip to Paris!
Last week, I was discussing my first lap at Le Mans. Continuing……
I put it into first gear with only a slight grind of the gears and off I drove, without stalling.
Now, you have to stand in the pits at Le Mans to see this but as you go out of the pits, you can see none of the track in front of the pits. You go out and make a slight right hand turn past the bleachers and up the hill. Cars are screaming down the straight from behind you. You stay track right and suddenly in front of you is the Dunlop Bridge, a crescent ring like the Gateway Arch in St. Louis. The track twists to the left and right and down the hill thru the Esses.

Then there is a big sweeping right known at Tertre Rouge onto the Mulsanne Straight. This is the beginning of the course that is on the public roads. On the left I can see that long string of Popular trees that many of you have noticed in any picture of the races here.
Down I flew on the straight/ pushing 4000RPM, straining to see the first turn, L'Arche, a chicane to the right. There is a white house on the left that marks it. 300, 200, 100 feet. I coasted in, gently tapping the brakes and swung around. "This car feels pretty good", I thought, "for a 75 year old car", as the back end moved out gently. Careful, Pete.
I was back in third gear again and accelerated onto the straight again, shifting back to fourth. Back up to speed (80MPH or so) and up and over that rise in the road that spun the Corvette last year and launched the Mercedes into a double summersault several years ago. Here comes the second chicane, La Florandiere, a left hander. Round we go and back onto the straight and back up to speed. Near the end now there is a slight right hander before we get to the Mulsanne Corner. A big right hander now, brake hard (that is a gentle squeeze), down into second gear, a bit of a grind. Boy, I am glad Scott is not next to me now!
The back steps out a bit and off I go towards the Indianapolis Corner. This part of the course is thru a patch of woods and is the fastest part of the entire course. Cars hit as fast as 200MPH. Ah, a car ahead, a Lagonda LG 45. Someone to pass. I keep it to the floor. Around I go. Slowly, I inch by. Now there is a Stutz Blackhawk and an Aston Martin Speed M behind me. I see the corner workers waving the flags. I am by, and now I am being passed. The wind is whistling thru my helmet as I take a slight right hander and gently apply the brakes entering a nicely banked left hander. Now a ¼ mile sprint to Arnage, normally a T-intersection and a sharp right hand turn and off towards the famed Porsche Curves. Here they are. This is the beginning of the private part of the course.
Full speed for us, big sweeping right and left and right again. Now down to the Ford Corners, a left and right, very slow and onto the Grandstand Straight.
Ahead I see the checker flag. I have finished my first lap at Le Mans. I am so excited, there are tears in my eyes. I drove a lap at Le Mans. Forever now I can torment my friends dropping stories about "racing" at Le Mans.
My lap was slightly over 8 minutes. In case you would like to see a 3:14 minute lap at Le Mans, here you go: Le Mans at Speed
– – – – – – – – – –
AND OF COURSE
A Porsche Gone Bad
Firstly
A drive around Nurburgring. Nurburgring
And last,
A sad story out there on facebook. I hesitate to share this because of the emotional distress it might cause. But I will in hopes that you will be on the lookout for any other possibility of such atrocities in hopes you might be able to prevent them. Again, sit down, in a relaxed place. Remove any nearby objects that you might throw in anger and watch.
A SAD STORY (WARNING – MAY BE HARMFUL TO YOUR HEALTH – – – – –
Our Sponsor of the Week
Brogan Insurance
3224 Peters Creek Road
Roanoke, VA 24019
Phone: (540) 336-864
Fax: (540) 362-3729
M-F 9:00 AM – 5:00PM